On Saturday 15th December the final round of this years under 12's league took place at Sheldon Sports Centre in Chippenham. There were 3 teams in the hunt for the trophy and the league ended up with a 3 way tie between these teams.
Firstly a Frome/Phoenix team beat Devizes 9-0 whilst North Wilts Badminton Project (NWBP) beat SHBC (Corsham) 5-4 in a very tight contest with the final singles match deciding who would win. A win for SHBC would have crowned them champions but it was not to be but they had a second chance against the Frome/Phoenix team.
In the remaining 2 matches NWBP beat Devizes 9-0 to give them 8 points, tied with SHBC also on 8 points with Frome/Phoenix siting third with 6 points. In the final match Frome/Phoenix beat SHBC 7-2 also giving them 8 points creating the 3 way tie. However on looking at games won Frome/Phoenix had 38, SHBC had 36 and NWBP had 34 hence Frome/Phoenix were declared the winners.
Gold Medals and prizes were presented to the winning team and silver medals to the runners-up.
Graham Long
Mid Wilts


The winning Frome/Phoenix team.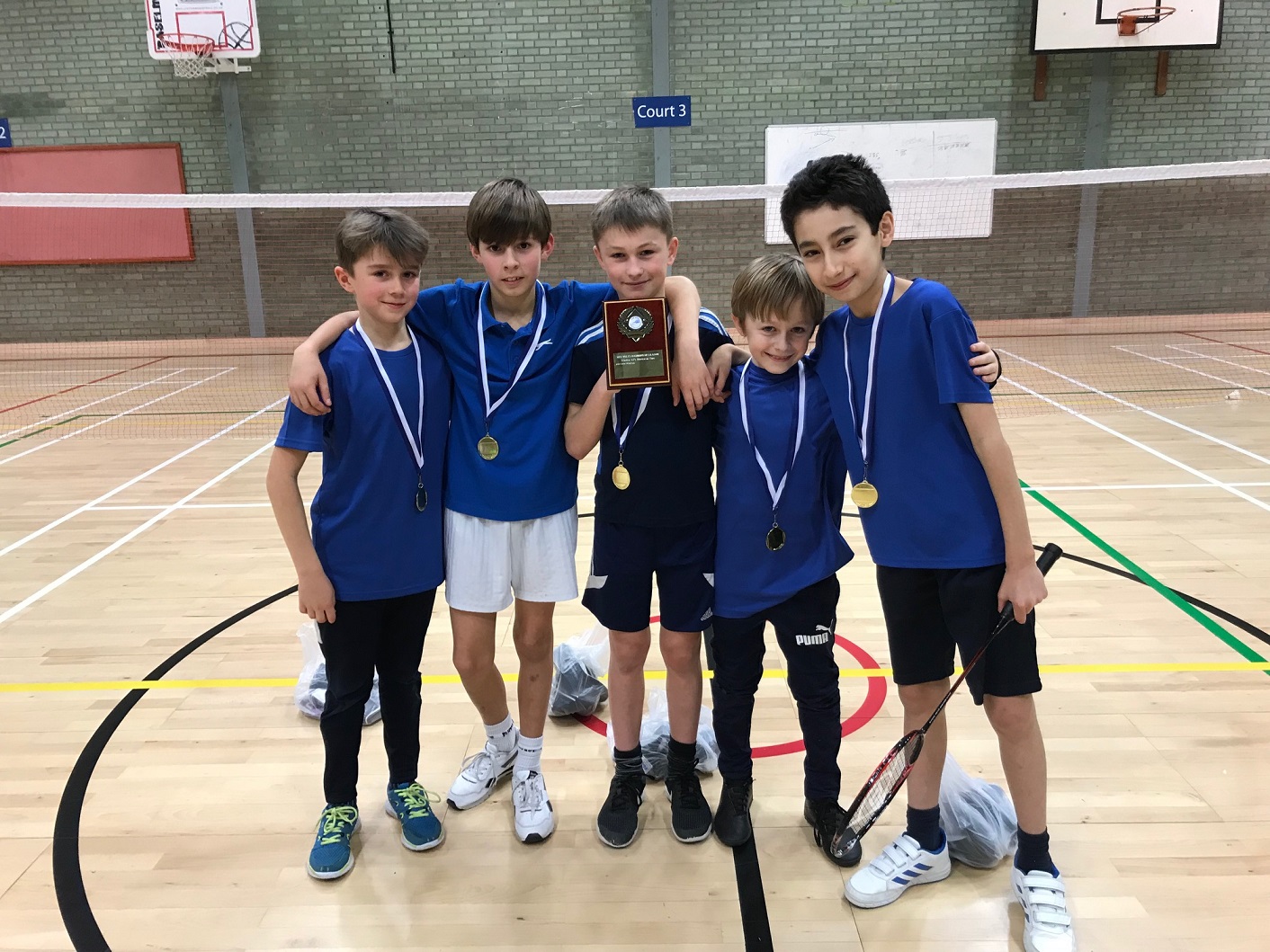 The three teams who tied for first place